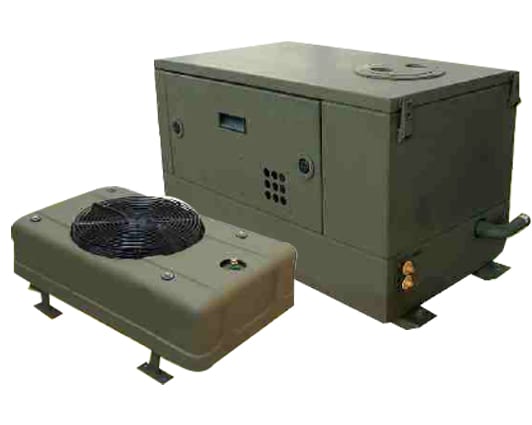 A Powerful 7KW Diesel Generator Without the Noise
When you require high levels of power on-board a large boat or yacht, it is essential to have the right generator to meet your needs.  Many generators on the market may offer the power you need, but  can be bulky and unreliable, along with being excessively loud. At Fischer Panda, we aim to eliminate this issue with our compact Fischer Panda 7 mini. This 7KW silent generator offers the efficient, reliable power you need without the high levels of noise many other generators produce. These generators are ideal for various marine applications.
Small, Lightweight, Powerful Generators
Beyond just the power levels, there is a lot to consider when shopping for a marine generator. You want ample power, rugged durability in a compact package. That is where our Fischer Panda 7 mini comes in. This 7KW silent generator is 100% freshwater cooled and uses a  voltage control system (VCS), that allows for greater efficiency and voltage stability, helping you maximize your power output on-board. Small, but powerful—this generator fits seamlessly into just about any space. It is also extremely lightweight, weighing in at only 350 lbs. Power and size are some of biggest advantages to owning a Fischer Panda generator.
AC and DC Applications
At Fischer Panda, we aim to make using our generators on board as seamless as possible. That is why we make all of our 7KW diesel generators AC and DC compatable, making them work unintrusively on almost any boat, yacht, or sailboat.
No matter the type or size of vessel , Fischer Panda has a variety of generators designed to fit your application. Let our team of experts help you choose the right option to suit your needs. Contact us today at 1-800-462-6494, or visit our website to check out our inventory. We are sure to have something perfect for your needs.