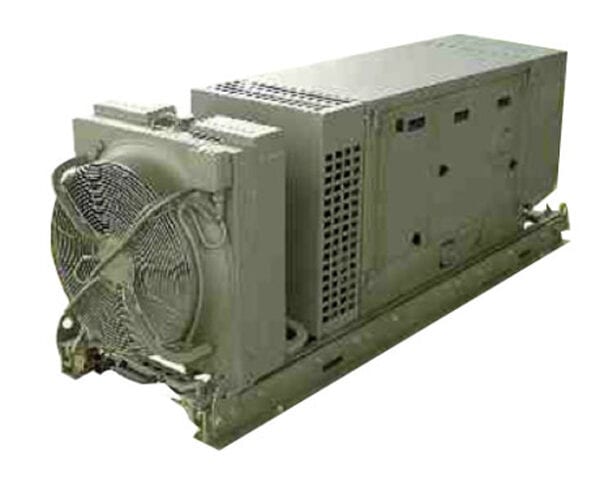 SST18kW Tunnel Generator Three Phase 120/208VAC
The Fischer Panda SST 18kW is compact, quiet and powerful. Designed to fit within the HMMWV SICPS System, the SST 18kW has taken the decibel level down to 57 dBa at seven meters. A trailer mount version is also available upon request.
In addition, Fischer Panda Generators are the only 100% liquid-cooled asynchronous generators available in the United States that liquid cools both the engine and the alternator. The rotor has no windings brushes or diodes as is the case with conventional synchronous generators. With fewer moving parts, perfect rotor balance, a sealed long-life stator and a nearly perfect sine wave the SST series is an ideal solution for all your mobile mission requirements.
Features Include:
57 dBa at 7 meters
EMI hardened
Digital diagnostic control panel
1,275 lbs. (wet) with no sound abatement needed in the shelter
Emergency automatic shutdown for low oil pressure, high coolant, windings and oil
temperature, short circuit overload
Manual emergency stop switch and battle short switch
Can be mounted side by side on a trailer with auxiliary fuel tank and switchbox
Download Data Sheet