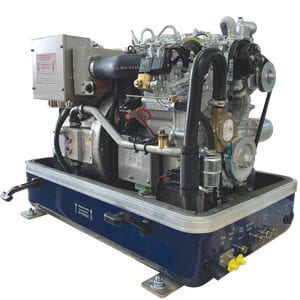 Fischer Panda Marine 15 DP
When building a larger boat that needs more power but not the weight of the heavier 1800-rpm synchronous generators, look no further than our marine Fischer Panda 15 DP. The Fischer Panda 15 DP will give you both peace of mind and superior performance.
The Fischer Panda 15 DP diesel generator with our  freshwater-cooled, Asynchronous  electrical end matched with the Kubota D902 three-cylinder diesel engine enables the Fischer Panda 15 DP generator to produce up to 120 amps at 120 volts.
The Fischer Panda 15 DP comes standard with our technically advanced Voltage Control System (VCS), which stabilizes voltage within a range of plus/minus 3 volts.
Fischer Panda Marine Generators Digital Panel (DP) feature a smart panel diagnostics system that continuously monitors all functions.
At only 535lbs and with a noise level rating of 54 dBa @ 7 meters the Fischer Panda 15 DP is ideal for larger sailboats and powerboats.
Fischer Panda Diesel Marine Generators are Ignition protected for gas boat applications.
Advanced digital control panel provides extensive performance and diagnostic data
Less weight, size and noise
Extremely quiet (54dba@7meter)
Safety shutdowns for all critical functions
Self protected against overload
VCS electronic governor provides excellent voltage stability
Direct driven fresh water-cooled Asynchronous Alternator
Ignition Protection for gas powered boats
Gear driven raw water pump
Robust 3-cylinder Kubota diesel engine
Comes standard with an auto-start feature and NMEA2000
Comes complete with harnesses, remote control panel, sound enclosure and remote fuel lift pump
5 Year limited warranty
| | |
| --- | --- |
| Frequency | 60 Hz |
| Voltage | 240V/120V |
| Current Max. | 60.0A/120.0A |
| Peak Output | 14.4 kW |
| Continuous Output | 13.7 kW |
| Engine Type | Kubota / D902 |
| Cylinders | 3 cyl / 24.8 hp |
| Displacement | 902 ccm / 54.8 cu. in. |
| Cooling | H/E |
| Dimensions (LWH) | 29.13×21.25×23.97 in. |
| Weight (Wet) | 535 lbs |
| Noise Level | 54 dBa @ 7 Meters |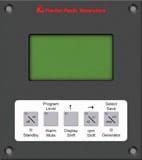 Digital Control Panel
Digital panel (DP) generators feature a smart panel diagnostics system that continuously monitors all functions and the performances of the engine and generator.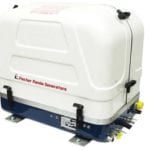 Sound Shield
With the need for cooling airflow eliminated, Fischer Panda generators can be encapsulated in a three-piece insulated fiberglass sound shield (or aluminum, standard in models 16 kW and larger) to seal off offensive sound.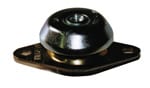 Motor Mounts
External Soft Motor Mounts for extra smooth operation.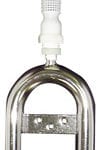 Vented Loop
(anti-syphon valve) Recommended for all installations. Prevents water from siphoning back to the engine and minimizes potential electrolysis. Made with a stainless steel tube and nylon valve for long life and easy service.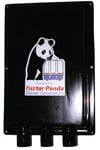 Gas Separator
Exhaust water separator provides very low back pressure and extra quiet exhaust noise.
Low Profile Muffler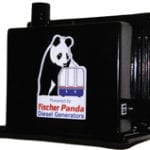 Low inlet muffler for installations where the muffler cannot be installed lower than the genset.
Due to our continual product development, we reserve the right to alter any specifications without warning. All ratings refer to air and water temperature of 20°. De-rating at 1% approx. every 100m altitude and 2% approx. every 5°C air-temperature above 20°C and 2% approx. every 1°C water-temperature above 20°C.